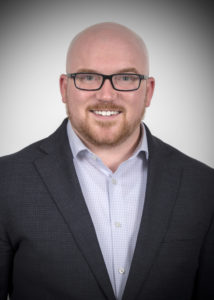 Joshua Waller joined the Alterra team in early 2021 and is an industry veteran with over a decade's worth of experience in Real Estate. Joshua was born and raised in Central Ohio and has developed an intimate knowledge of the local area and market during his lifetime and career. He originally moved out of Finance to start his Real Estate career in 2012, co-managing a 1,000-unit apartment complex for New Life Properties. Soon after, Joshua transitioned to OV Management, where he oversaw a $70 million portfolio of Retail, Office, and Multi-family properties while leading a staff of twenty-two management, leasing, and maintenance personnel. In 2013 he founded a residential moving company, Legacy Moving Columbus. With a focus on quality staff recruitment, creative marketing, and some good ol' fashioned customer service, Joshua expanded his business operations efficiently and aggressively. He quickly built a team that ran the company autonomously, freeing him to focus on other opportunities. Joshua remained with OV Management and oversaw his moving company's operations for eight years before joining Alterra in 2021. Outside of his primary vocations, he has also spent time consulting for local small business start-ups, performed several weddings in OH and FL as a licensed Officiant, and currently serves on the Board of Directors for the Clintonville Area Business Association (CABA). With his extensive experience in many facets of business and immense Real Estate knowledge base, Joshua can offer an unrivaled level of service and provide deep and meaningful insights for investors, landlords, and business tenants alike. He takes a consultative approach and treats every deal as if it were his own to ensure the best outcome, every time.
Joshua takes great pride in his city and stays active in several local community and charitable organizations. In addition to his work with CABA, he is involved with the following organizations:
South-Western City Schools, Career Development Program – Mentor
Columbus Young Professionals – Member & Community Volunteer
Building Owners and Managers Association (BOMA) – Member
Columbus Real Estate Investing Round Table – Presenter
New England #4 F&AM Lodge – Officer
New England Philosophical Society – Co-founder
Additionally, he sits on the Advisory Boards for a local medical-tech start-up and ProPower.
Outside of the office, you can find Joshua spending quality time with his family and friends, jetting out of the country on impromptu vacations, playing ping-pong at a local dive bar, hitting the mountains to snowboard, or on a rooftop patio at any one of Columbus' many eclectic venues, sipping a scotch that is old enough to order its own scotch.