OhioHealth
Dublin Cancer Center, with services by Columbus Oncology & Hematology and OhioHealth, opens June 2
May 20, 2021, 5:21pm EDT
OhioHealth Corp. is expanding outpatient services to the New Albany area by developing a $36 million urgent care and medical office in far northeast Columbus.
Central Ohio's largest hospital system is buying and redeveloping the83,000-square-foot office building –home to Longaberger Co. administration 20 years ago – at 5150E. Dublin-Granville Road. The cost is less than building new, OhioHealth said in a release.
Nearby, Ohio State University's Wexner Medical Center is nearing completion of its 244,000-square-foot, five-story outpatient campus at Hamilton Road and Rt. 161 in northeast Columbus near New Albany.
The OhioHealth campus will offer urgent care, primary care, various specialties, lab and imaging, and an onsite retail pharmacy. The final office tenant is expected to move out shortly, so renovation will start in the vacant portions of the building for opening services in stages, Roland Tokarski, system vice president of real estate, construction and facilities, said in a statement.
Urgent care is moving from a nearby office, but other locations such as an outpatient campus in Gahanna and individual physician practices will remain.
Also, OhioHealth is renaming its standalone ER and primary care office in New Albany for John and Linda Hondros, in recognition of a $2 million gift from the family. The entrepreneurial couple operate for-profit career colleges and a growing cannnabis and CBD business. Linda Hondros is an OhioHealth trustee.
Meanwhile, the system has completed construction of other outpatient centers:
The Neuroscience Wellness Center opened on Wednesday at OhioHealth McConnell Campus near Riverside Methodist Hospital. Philanthropy funded the $12.6 million, 18,000-square-foot center, which concentrates specialized treatment and recovery services tailored for those with neurological conditions such as stroke, multiple sclerosis or Parkinson's disease.
Dublin Cancer Center opens June 2, with OhioHealth and independent practice Columbus Oncology & Hematology each occupying about half the building. They also split the $10 million construction cost but say it is not a joint venture. It combines services under one roof: screening, treatment, surgical consultation and post-treatment wellness and support groups. OhioHealth also is building its 13th hospital in Pickerington. The Columbus nonprofit had $56.5 million operating income on $4.4billion revenue in fiscal 2020, according to its audit.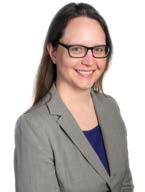 Carrie Ghose
Staff reporter
Columbus Business First