Brad Kitchen, President of Alterra Real Estate Advisors, has purchased the 3 story, 52,005 SF office property at 8740 Orion Place in the Polaris area, near Ikea and Top Golf. Kitchen closed on the property on December 6, 2019 for $4,950,000 ($95 PSF). Kitchen plans to make improvements to the property and fill the 4,235 SF to 22,618 SF available for lease. Kitchen saw a value-add opportunity with this property, and he was able to purchase it for much less than the nearly identical neighboring property at 8760 Orion Place that sold for $5.6 million ($108 PSF) in 2018 at 100% occupancy, or 600 N. Cleveland Ave. that recently sold for $11.9 million ($128 PSF) at 98% occupancy.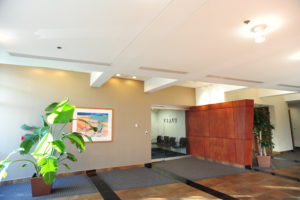 The deal was so attractive that MAXtech, LLC, a digital marketing and IT Managed Services company and client of Alterra, decided to move their corporate headquarters to the property, and principals of MAXtech invested in the building purchase. MAXtech also found value in the availability of multiple fiber optic providers in this building which translates into a large supply of fast and inexpensive internet.
Brad Kitchen typically buys value-add properties in which he can add value by dealing with deferred maintenance, property management and leasing issues to add value to the property. He also recently purchased the 47,000 SF Stoneridge Medical Office Complex in Dublin Ohio at 4015 W. Dublin Granville Road, near Bridge Park in Dublin for $2.175 million ($43 PSF). When purchased in May 2018 it was only 20% occupied and is now over 71% occupied.
Alterra Real Estate Advisors will lease and manage 8740 Orion Place.
Contact Brad L. Kitchen or Jackson N. Pulliam for additional information or a tour
Brad           614.545.2155       bkitchen@AlterraRE.com
Jackson    614.545.4097       jpulliam@AlterraRE.com