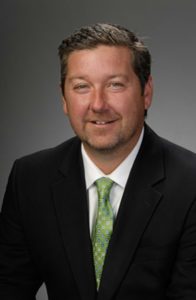 Wes joined Alterra in 2018 to focus on finding opportunities for investors that maximizes their cash flow, takes advantage of all aspects of property appreciation, and capitalizes on the tax benefits of commercial real estate investments.
Before joining the Alterra team, Wes was Vice President of Sales for a Columbus, Ohio software firm that grew in value from $21M to $65M in less than three years.  He spent his early career working his way up in the financial sector; ultimately promoted to Senior Vice President of FirstCapital Asset Management, with $75M of assets under management.  Wes was also a Managing Partner of CFOLink, LLC, where he consulted with several companies to optimize processes, realize value and achieve financial success.  His involvement and wealth of experience in all aspects of business development — from budgeting, forecasting, and accounting to investing and process improvement— add to Wes' ability to understand and support commercial real estate investors, landlords and tenants goals.
Wes married his college sweetheart and, if he's not spending time with family, you might catch him on a tennis court or the golf course.