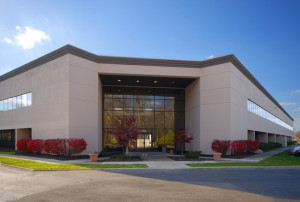 The OMNI Business Park near Westerville, Ohio was sold on May 18, 2016 for $10,000,000 to an investment group co-sponsored by Channing Realty Investors, LLC (Cleveland, OH) and Zenda Properties G.P. (Montreal, Quebec, Canada).  The business park is comprised of 165,842 SF of office and flex buildings located on Corporate Drive.  The five building complex was built in 1981 with tenants including Nationwide Children's Hospital, Wide Open West (WOW), and Nations Title among others.
Channing Realty Investors, LLC, led by David A. Kornbluth, acquires income producing, multi-tenant commercial real estate assets in select Midwest markets. Channing targets transaction from $5 to $50 million that can provide consistent returns as well as capital appreciation.
Gerald Levy has led Zenda Properties. G.P. for over 20-years of successfully investing in commercial office, retail and industrial assets in both the United States and Canada. Zenda currently manages a portfolio comprised of office and retail properties that contain approximately 1.0 million square feet throughout North America.
The property will be both leased and managed by Alterra Real Estate Advisors.  Alterra leases and manages nearly two million square feet of commercial real estate and has over $50 million worth of properties for sale.
Brad Kitchen, SIOR, President
www.AlterraRE.com