DJ Falcoski started his career in real estate with Turner Construction in Cleveland, Ohio  He worked on projects such as the Rock and Roll Hall of Fame and Museum, Jacobs Field, Bank One world headquarters, New Albany High School and several Upper Arlington School remodels.  He joined National Realty, as their Development Manager, where he was part of the team that successfully completed over $80 million in projects in Ohio and Florida.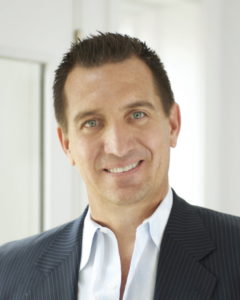 In 2008, with the commercial real estate market in recession, DJ worked with numerous companies to help them reorganize and better function in the rapidly changing real estate market.  This work led to the formation of Development Services Group (DSG) with DJ as principal.  DSG partnered with New Avenue Architects & Engineers to provide seamless development services to clients including project financing, Design Build, government relations, entitlement and zoning related services.
DJ brings his sales and development background to Alterra's team of real estate professionals; focusing on leasing and sales of commercial and retail projects.
DJ sits on the Worthington Board of Zoning Appeal,  the Board of the Old Worthington Partnership, and the Facilities Committee of the Mid-Ohio Food Bank and is an active member of Big Brother of Central Ohio.  DJ aslo volunteers as a development advisor for several non-profit organizations.